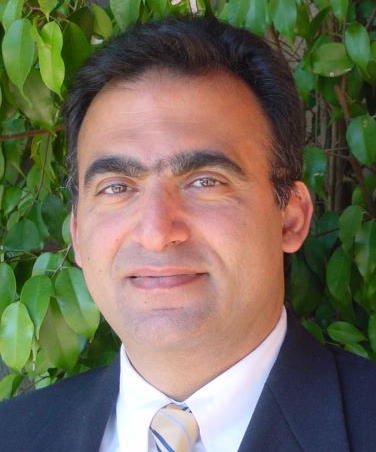 Contact us at (866) 436-3647 to Schedule an Inspection.
I've hired 2 environmental engineers in my life and the difference between the two is night and day. Yes, Abe costs more than the other guy that will give you a "verbal" report for $ 500. You will be tempted to go with the cheaper option. Don't. This is the largest purchase that you will ever make. A few hundred or a thousand dollar difference is nothing if your cheap-o engineer misses an important problem.

Abe showed up on time, was friendly, thorough, patient, and delivered an easy to understand report in record time. What more could you ask for? Perfect service.

Dan S.
___________________________________________________________________________________________________________________________________
I hired Abe to inspect my parent's home, which has developed many large cracks in the walls and ceiling over the past few years. Abe showed up right on time and quickly got to work inspecting the whole property; including crawling under the house, and photographing everything. Abe was very professional, and extremely thorough in his inspection and follow up report. He explained all of the issues, and recommended a few different solutions to fix the problems. I would highly recommend Abe, to anyone with geological / structural issues that needs investigation. I would not hesitate to hire him again should the need arise. Nice job Abe!

John M.
__________________________________________________________________________________________________________________________________
We were considering buying a house and engaged Abe for a geotechnical inspection as we were worried about drainage and structural issues. Abe was extremely responsive to emails and was also prompt for the appointment which was important as we were trying to schedule all several specialized inspections at the same time.

Abe was able to turn complicated jargon into something was easy for us to understand. After Abe walked around the property, he patiently spent time to show us drawings he had made and his findings/recommendations. He made sure to address all the issues we had previously discussed with him via email. In addition, he spent the time to read our general inspection (which we provided earlier) and highlight his thoughts on our areas of concern. The foundation company we had out there noted how impressed they were with Abe. Abe was able to turnaround a detailed report extremely quickly which was important since our contingency period was expiring - he actually provided us the report days earlier than contracted and at 2am (what other service is willing to work until 2 am!!). We are first time home buyers and so overly nervous about everything, we are thrilled that Abe was able to help us through our inspection. He provided us informative information without making it seem like it was "the end of the world." We will definitely engage Abe again when we start to implement the drainage system he discussed as we value his guidance.

Johnson H.
______________________________________________________________________________________________________________________________
We are in the process of buying a house and it was recommended by our Realtor and inspector to hire a geologist. The reason is that the backyard had a hillside. Abe Simantob was recommended to us and we were quickly able to set up an appointment.

Abe came to the house and did a very thorough inspection. He inspected every room in the house, the hillside, and all exterior land. Afterwards he showed us maps of the area and a measurement of the rooms of the house. He thoroughly explained everything to us so that we understood it. The great news was that our hillside had little danger and he explained why based on the maps that he showed us.

We had a deadline to get everything completed and he gave an initial verbal report to us so that we were comfortable with everything and then sent the report before the deadline. He also recommended a drainage company to estimate and review the drainage and he spent time discussing with them his reasons for concern.

Abe was professional and extremely knowledgeable. I would quickly and highly recommend Abe to anyone who needs these services.
Corey B. in WOODLAND HILLS, CA
___________________________________________________________________________
We just wanted to write a letter commending you on the fine job you did with our home. As you know, prior to contacting you, our home was in shambles. In working closely with you, we found problems that had been missed throughout our purchasing process. It was through the vast expertise you possess that we were able to deal with our foundation problems. Additionally, the insight you possessed in working with soils, foundation, & drainage issues was invaluable in dealing with our reconstruction efforts. Through your guidance and recommendations, we now again have the home of our dreams. We again wish to thank you and urge anyone considering a home to contact you for a quality inspection.
Thanks so much for you hard work and efforts.
Graciously,
Jay & Priti B. in Mt. Washington, Los Angeles
DO NOT BUY A HOUSE WITHOUT ABE CHECKING IT OUT-My wife and I found a nice house that on the surface appeared to be free of major geological and foundation problems. This is a high end and large estate property. The physical home inspector recommended to us to consult with Abe Simantob of L.A. Private Eyes Engineers since the property is located in a hillside area and a few cracks were present in the foundations. Abe checked the levelness of the structure to check for any settlement and to our surprise; he found out that the structure had settled differentially by as much as 4 inches since it was partially underlain by deep fill soils. Upon further investigation, he found out that the repairs made already were cosmetic in nature and more stringent repairs were in order. After talking to several contractors, we found out that to repair the foundations properly as Abe recommended, a large credit was needed. We sure would have hated to find this out after we bought the property!!
The seller was not too happy with the geologic report he had obtained 4 years earlier since none of the shortcomings that Abe discovered were found.
Sam K. in Bel Air, California
__________________________________________________________________________
"On May 5th 2011, Abe saved me from making the biggest mistake of my life". Thanks to him, I was saved from buying a house that had an estimate of $135,000 of repairs on foundation and drainage work. The sellers pretended that everything is great with the house, but after reading the report Abe provided (with pictures taken in the crawl space), I was convinced that buying another house is definitely a better move. I will never forget that day and by far hiring Abe was the best investment I have ever made.
On August 15, 2003, I used Abe again to check another house and everything was fine with it and now we live in a much better house thanks to him. My family and I will always will be indebted to Abe.
Thank you so much Abe.
sincerely yours
Kevin H. in Agoura, CA
_____________________________________________________________________________________
My husband and I were immensely pleased that Abe Simantob inspected the first home we were in escrow on.
Abe was extremely thorough and spent hours assessing the house. He found several big-ticket problems with the grounds (e.g. several retaining walls that were pitching badly or actual old blocks and brick that were falling down toward the house).
If Abe had not pointed these problems, we would now be in that house saddled with tremendous work (and bills) to correct them.
He recently inspected the new house we found and are in escrow. He gave it a clean bill of health. And knowing Abe, he would not hold back if there were bad news! Finally, Abe has a great gift in translating very arcane scientific concepts into easily understood analogies and metaphors. We felt completely informed. Abe also has a great sense of humor, which was enjoyed by all!
Sincerely,

Patricia and Steve, Long Beach
_____________________________________________________________________________
When friends tell me they're going to buy a house, I always tell them to make sure they call Abe for a geo-technical inspection. My husband and I were extremely pleased with Abe's work. We were in escrow on a completely remodeled house and the general inspection went very well. As the house was on the hills, the general inspector recommended we contacted Abe to have a geo-technical inspection. Abe was extremely thorough and spent a lot of time with us to explain his findings. He found a very big problem with the retaining walls, which saved us from buying a house where we would have incurred significant additional costs and permit issues. I am very grateful to Abe and highly recommend him!

Francesca G., Mar Vista
______________________________________________________________
We had some cracking in the corner walls in certain areas of our house so we called Abe based upon a referral.

I have to say he was absolutely fantastic.

First of all he is extremely responsive, answering all our questions, getting back to us quickly when we call or email him and in general dedicated to helping us solve the problem.

Second, through several decades of experience he has a wealth of knowledge to draw from so he was able to diagnose in a fairly short amount of time what might be causing our issue.

I would not hesitate to recommend Abe to any of my family and friends. What I liked most about him is that he is really dedicated to helping those who hire them and he genuinely cares and wants to solve the problem.
Nick M.
==============================================
Abe Simantob is an excellent geotechnical engineer. His detailed study of the property we were in escrow on saved us many thousands of dollars and allowed us to make a graceful exit from the deal. He diagnosed problems with the hillside behind the home that would have cost us as much as $60,000 to repair. We highly recommend his service. His fee is worth it.
John S.
+++++++++++++++++++++++++++++++++++++++++++++++
It's not often that one finds herself in need of a geologist or any sort of geological inspection. Welcome to the long stroke of dumb luck I've encountered recently in my home!

Right as our wonderful wood floors were nearly finished (see review for Arco Floor), we noticed a crack in our pool. Again. This is the third crack in about 4 or so years! We call Jeff at Pool Port, as he's been so helpful with our other pool cracks. This crack is huge! He suggests that before we do any type of repair, we get a geologist out to even see if it's reasonable to keep fixing the pool, or is there a larger issue in the soil, etc. He says, "Even though I don't want you guys to give up having a pool, as I won't get any other work from you, it's best for you to see if there are bigger issues here." Honesty; it's the best!

Finding a geologist isn't necessarily the easiest thing, especially on a Saturday. After speaking to a few different ones (amazingly, everyone either answered the phone or returned my call), Abe was the one with whom I felt most comfortable. He explained his pricing--both the basic charge and what it entailed (as he called it, the "x-ray"), as well as the more expensive, and he felt less necessary (the "MRI"), type of inspection--what he would do, how long it would take, etc. He also worked with e as best he could on the appointment time, as Jim G. had to go in late to work for the appointment.

Jim actually met with him, but his accounts are very positive! Abe was polite, explained everything as he was doing it, showed what he learned about our property from various files, and offered some initial recommendations. While he was looking, taking notes, and talking, he was recording everything so his written report would be thorough. He asked many questions and observed things that weren't seemingly connected (directly) to our issue, just to see if there were some sort of chain reaction going on.

His verbal report was thorough, and the written one even more so. We learned a lot about our soil, our house, and we even have some ideas why other seemingly random things have happened in this house since we've lived here. Some people are wise enough to have a geologist out prior to buying a home; we were fairly young and dumb when we bought this house. We'll know better next time! If you want to make a more educated decision about purchasing a house or you have hillside/ground-related issues in your home, call Abe.
________________________________________________________________________________________________________________________________
I do not know where to begin on how to describe our experience with Abe. He came to the site on time, called to make sure that he was at the correct address. He was extremely informative and looked at the structural issues objectively. He went over different scenarios on what could possibly be causing the problem and then went to the City to view maps of the area to confirm his hypothesis. Yes, the assessment is a bit more money than an average home inspection, but it is worth every penny; especially if you're about to get into a home that has extensive structural damage. You want the problem to be fixed for at least another 50 years, not just put a bandaid on the situation.

Definitely give him a call if you need a geo-structural engineer's opinion. Almost all of Los Angeles has movement, as we know the earth doesn't stand still! Abe is the guy for this job. You feel like you're a part of his family once you've endure the lengthy inspection of structural damage.

Justine T.
_______________________________________________________________________________________________________________________________
Abe is not a only a loyal colleague in the industry whom I work with quite often, but I also have used Abe's professional services several times myself on my own properties. I refer Abe to all of my clients who need a thorough and forensic inspection. His credentials are unmatched in the industry. He is a rare find and a valuable asset to the engineering and real estate communities. Thank you Abe!!!

Kyle T.
_______________________________________________________________________________________________________________________________
Abe is such a nice guy and had professional and timely correspondence. He also had so much helpful geological information and information in general about the a Mt. Washington property I am in escrow for. I feel so much better about my land purchase because of his thorough expertise. A true professional with a great attitude. Highly recommend his services!

Akiko S.
__________________________________________________________________________________________________________________________________
Abe is the BEST....hands down. I will use him from now on for all structural and soil inspections! Was able to come out same day and did not take advantage of our situation. Abe is a true gentlemen. THANK YOU!

Mike L.
________________________________________________________________________________________________________________________________
I had the good fortune of having Abe Simantob referred to me by my Home Inspector, during an inspection on a home that I'm in Escrow on. There were slope and drainage concerns, and we needed an expert opinion.
My inspector (whose opinion I trust implicitly), told me "If you want it done right, Abe's the guy!"
He was absolutely correct.
Abe went out of his to squeeze me into his busy schedule. He was a pleasure to deal with, and my Realtor and I were totally impressed by how thorough and knowledgeable he was. Abe's ability to explain the situation (so that even I could understand it) was icing on the cake!
I will use Abe Simantob and his company L.A. Private Eyes Engineers, again in a heartbeat, on my next property! 5 STARS!!!!!

Jeff H.
___________________________________________________________________________________________________________________________________
Buying a home is definitely a stressful affair and there are tons of details to worry about when considering making the plunge. We were worried about 2 main things with our purchase: 1)the structural integrity of the building and 2) the possibility of the hillside above being a problem especially with a looming El Nino. Abe gave a DETAILED review of all the issues we brought up and others we didn't know we needed to worry about. I can't even consider ever having made the purchase without the extensive review of my property he gave us. I don't plan on buying too many other houses but I will definitely recommend Abe to my friends and family.

Dan N.
_______________________________________________________________________________________________________________________________________
Abe is extremely smart and knows exactly what to look for. We were buying a home on stilts and were worried about the structure in the event of an earthquake. Abe was very thorough and did an excellent job sharing exactly why the property was structurally solid. He even went to the city and pulled a ton of stuff prior to our appointment so he was familiar and looking at it from all aspects. I was worried because it is expensive but if you are going to buy a house with any geotechnical and structural concerns then this is your guy! Thanks Abe!

Tina B.
__________________________________________________________________________________________________________________________________________
Abe is fantastic! We were on the brink of potentially losing a house we really wanted and he literally came to our rescue. We needed a same day engineering inspection and report and he delivered. He was also kind enough to ask me to follow-up to tell him if I got the house, which we did. I still think he was our lucky charm as there were a ton of glitches that kept leading us to not being able to purchase our home. He was thorough. Professional, on-time, and great at explaining engineer terms to a non-engineer type like myself. I would recommend him to anyone.

Beth M.
___________________________________________________________________________________________________________________________________________
My 14-year old house developed a few creaks and cracks over the years. But when a good-sized crack suddenly opened up in my bathroom and tore the wallpaper, I got really concerned. So I looked on Yelp for the names of some local building inspectors.Along the way I found LA Private Eyes, but decided to call an inspector first--it seemed less extreme.

I spoke to a highly rated building inspector and he advised me to call a structural engineer. He just happened to know a really good one: LA Private Eyes.

I liked Abe Simantob from our first conversation. He seemed very pleasant and professional. And he was going to be out my way later that day. Although the cost was more than I expected (typical home inspections cost significantly less), I hired him.

Abe did a thorough inspection of the house and property. I watched him use a laser device to calculate the angles of the floors and walls. He pointed out his findings and reassured me that the foundation was in good shape. He believed most of the minor cracks were caused by the house settling and the soil shifting a little. Neither was cause for worry.

Some of the creaks and cracks, particularly the crack in the shower stall, were likely caused by moisture seepage. Abe demonstrated how he used a special instrument to locate areas of high moisture within the walls.

When he finished, Abe said he'd send me a written report the following Tuesday or Wednesday. I received it on Monday. It was very detailed and contained many of the photos he'd taken during the inspection. He included diagrams to illustrate some of his recommendations.

I feel that my money was well spent. I have peace of mind and a game plan for following up on Abe's recommendations.

Elle E.
______________________________________________________________________________________________________________________________________________________
Abe was recommended by another structural engineering firm, so this should tell you that he is well-regarded and respected in this field. He is a true professional. His inspection, analysis, and report were top-notch. Do not cut corners when it comes to your property or structure. Abe knew what he was doing and it showed. He was easy to get along with and provided great insight and perspective. At this time, it appears that his conclusion on my issue was spot-on after evidence and details unbeknownst to both of us became available after the inspection. This proved to me that my money was well spent.

Victor C.
_________________________________________________________________________________________________________________________________
Out of everyone we encountered in our overwhelming first home purchase, Abe was the most helpful, informative and good natured.
We were looking at a hillside property in Montecito Heights. He wrote a 30 page report detailing the sloping, foundation degradation and walked us through all of the issues. It was expensive yes but was well worth it. He was available to answer any questions and even walked us through the inspection, explaining everything in detail. Based on his information we were able to walk away from the home with a clear head.
We found another hillside property in Glendale and based on our education, knew what signs to look for. When we didn't see any we consulted Abe who instead of pushing his services discussed the property and gave us his blessing in moving forward.

Christopher L.
_____________________________________________________________________________________________________________________________________